All Chigwell Window Centre products provide homeowners with outstanding levels of home security. From high security locking systems to robust design and inherent material strength, our windows and doors excel when it comes to protecting your home against any attempts at forced entry.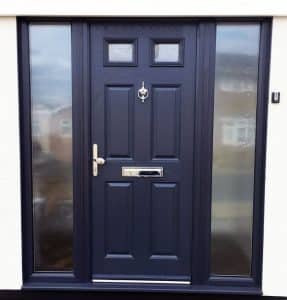 Multi-point locking for double glazing security
Multi-point locking systems are an integral part of any home's security. From a central key-operated lock, several hooks are activated at different locations along the door edge to heighten security and make it more difficult to force open the door. Multi-point locks usually feature two or four additional hook-lock points as well as the standard locking mechanism at the key-entry point.
At Chigwell Window Centre, our multi-point locking systems are Secured by Design (SBD) accredited. SBD is a police initiative which aims to design out crime. All SBD accredited doors undergo rigorous testing including 'real-life' break-in techniques to ensure that they provide only the best home security protection.
Integral window and door strength for enhanced home security
Windows, doors and conservatories from Chigwell Window Centre are all constructed using high-quality materials. They have undergone rigorous testing to ensure that they meet all the essential industry criteria and provide the necessary standards of home protection. Our entrance doors are made from either robust uPVC or with our composite doors, a GRP (Glass Reinforced Plastic) skin over a rigid foam core. Both types offer excellent protection against forced entry attempts.
Our uPVC and aluminium windows are also designed to offer unrivalled levels of home security. Fully accredited by the British Board of Agrément (BBA), our windows have undergone structural testing to ensure that their strength is compliant with construction guidelines.