Your home is probably the biggest financial investment you'll ever make. It is so much more than a place to live; it is security for the future, assurance for your retirement and hopefully a legacy for you to leave to your loved ones. With this in mind, when you invest in any home improvements, you'll want to ensure that your investment is properly protected. With double glazing upgrades, financial protection is just as important.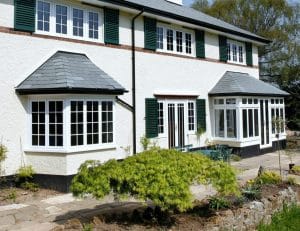 Comprehensive 10-year product guarantee
To help all our customers feel that they've made the right decision in choosing Chigwell Window Centre to help with their home improvements, we offer guarantees on all work we complete. All Chigwell Window Centre products come with a comprehensive 10-year guarantee. From windows and doors to full-scale glazed extensions and roofline upgrades, all our products are protected for at least a decade post-installation.
In the unlikely event that you do experience a problem with our glazing products, we'll be there to help. Our 10-year guarantee gives you written confirmation that we take complete responsibility for the products we install. We'll endeavour to repair any product faults and where appropriate offer replacement products when repair is not possible.
Extensive aftercare service
At Chigwell Window Centre, we place great emphasis on providing outstanding levels of customer care. When you work with us, you don't stop being a valued customer once your installation has been paid for. If you experience any problems with a Chigwell installation, one of our friendly service team will be there to offer professional assistance and advice.
All our guarantees are provided through the GGFi (Glass and Glazing Federation insurance). The GGFi is the leading provider of insurance products to the glass and glazing industry. Working alongside some of the industry's most well-known competent person schemes including FENSA, they offer a range of insurance services to meet all the demands of the modern homeowner.